School Improvement
As a school we are committed to engaging in a cycle of continuous school improvement in order to embed our vision and values and in so doing, maximise the outcomes for our children.
A number of essential elements feature within our improvement cycle including;
School Evaluation Form (SEF)

School Improvement Plan & Partner (SIP)

Ofsted Report

Local & National Government Initiatives

Board of Governors

Annual Performance & Development Cycle

Professional Development

Stakeholder Feedback

Quality Assurance Monitoring Systems
School Improvement Partner
Jeanette Tate
Jeanette Tate is our School Effectiveness Officer. She is a former Headteacher of Ravenshall Special School and an NLE.
Jeanette monitors school performance and provides strategic challenge and support for the Board of Governors and Senior Leadership Team through ongoing professional dialogue, regular visits to the school and leading Headteacher Appraisal.
School Improvement Process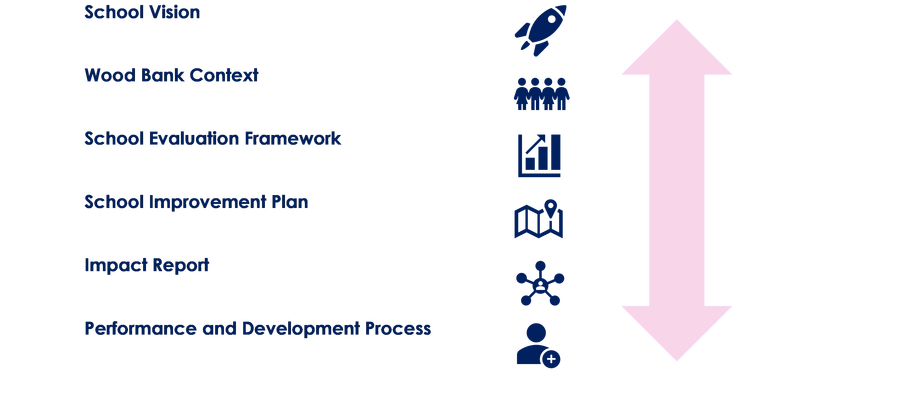 School Improvement Summary 2021-2022