Signalong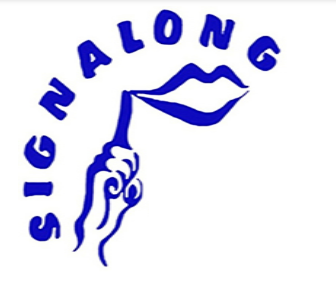 Signalong is "one concept, one sign" which is different to other British Sign Language based systems, which require an understanding of the context in order to distinguish meaning. People who have learning difficulties, especially those with Autism, may find it difficult to differentiate the context.
Being able to listen, pay attention, play and understand are the fundamental building blocks of communication. Adults play a crucial role in supporting these skills. If a child can't listen and understand, they'll struggle to talk.
Signalong is based on British Sign Language, using unaltered BSL signs wherever possible. The difference between Signalong and other sign-supported communication systems, apart from our much wider range of signs, is the way that they are presented. When the sign has been selected, a description is worked out. This follows a consistent method of handshape, orientation, placement and movement.
Signalong is flexible and adaptable to suit your child by using key-word signing at their level.
All staff in school have completed their Signalong Level 1 qualification.

We also have a Signalong tutor who works closely with staff and parents to make sure that signs are consistently used in all aspects of a child's life.
In the videos below, our Signalong tutor demonstrates some of the common groups of words that our children learn: