Reading
Children start to say their first words at around the same time that they start to play with objects in functional and symbolic ways - for example, pretending to drink from a toy cup, feed dolly with a spoon, brush hair (functional) and pretending bricks are a train (symbolic). Adults talk to children during object play, naming what they see. There is much similarity in the early vocabulary learned by all children and it makes sense to explicitly teach new words in the order in which they are usually learned:
- Objects of reference
- Photographs and symbols
- Environmental symbols
- Sensory stories
- Sign language
- Reading
Phonics & Reading
Formal reading experiences begin with developing an interest in books and story experiences supported by responsive adults. We recognise that when a child is ready they may learn to read using a whole word approach or phonetically. At Wood Bank we aim to meet these different learning styles using a variety of schemes to support the children.
We use three reading schemes to support children that learn using in the main a whole word approach:
See and Learn

The See and Learn teaching programmes support development in four key areas - speech, language and reading, number and memory skills - through the early years and into primary school.
See and Learn Language and Reading introduces new vocabulary, and introduces new sentence structures and grammar, in developmental order. The links between vocabulary size and grammar development are reflected in the progression between the different steps in See and Learn Language and Reading. Two key word phrases are introduced when the child has learned between 50 and 100 spoken words. Longer sentences and grammar are introduced when the child has learned between 250 and 300 spoken words.
To reduce demands on working memory, and to simplify learning activities, it is often beneficial to break down teaching tasks into small steps. See and Learn Language and Reading provides simple, short activities to introduce, teach and test the understanding of new vocabulary, written and spoken words, phrases and sentences. The basic activities (matching, selecting, naming) are first learned with pictures when teaching vocabulary, and then used again with written words to teach sight words and sentences.
POPS Reading Scheme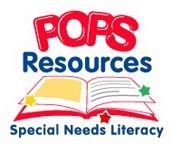 POPS reading scheme has been specially devised for SLD pupils and uses familiar stories which children can relate to. The main aim of the reading scheme is whole word learning but there is a phonic element to the scheme for children that do learn phonetically.
By making the reading experience enjoyable and successful, children will want to read on and cooperate with you in the supporting activities. The stories in our reading scheme are based on the everyday life of the POPS family. Humorous story-lines introduce familiar situations that are recognisable and fun.
Many children with Autism (ASD) and Severe Learning Needs respond well to a defined structure. All the books in the reading scheme have a similar style and structure, the style has been chosen to ensure the text is separated from the illustration, so that it can be easily read. Keeping the same style ensures children will become familiar and confident with the format as they become involved in the lives of the POPS family.
Oxford Reading Tree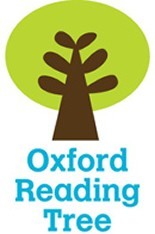 The Oxford Reading Tree is used in school for children that can learn phonetically. This scheme is used alongside the delivery of the phonic scheme Letters and Sounds. It provides opportunities for guided reading, and starts to build on varying sentence structures and story writing.