Branching Curriculum
This curriculum is aimed at children who are ready to branch out and experience more formal learning. The emphasis for this group is on more abstract concepts and consolidating learning from previous years. Within this group our learning audit showed that there is a need to promote social and emotional skills and provide opportunities to learn in the Community. This group are also encouraged to take a more active role in assessment by using self-evaluation to develop their understanding of their own learning and next steps.
This academic year the Branching Curriculum is delivered in Kestrel Class. An audit will take place once a year to determine the most important aspects of learning for each child, the timetable in each class may be adjusted accordingly.
Timetable
Some elements of this Curriculum will be linked to the National Curriculum. The timetable for this curriculum will be delivered containing the following areas of learning,
Maths

English – Reading & Writing/Speaking & Listening

My Physical Development

My Creative

My Independence

My Knowledge & understanding of the World

My Play & Leisure

Keeping Safe
Assessment
Assessment for this Curriculum will be through:
Narrative assessment –

Observations, photographs and video will capture the progress and experiences of children working at this level. These will be displayed in evidence books.
PIVATS Assessments - PIVATS assessments will be completed once a term to show progress, and to inform placement of children to establish the curriculum they will follow.
APT Targets – Using targets set at the Annual Review (APT's) these will be evaluated once a term using our own 5 point scale system.
Monitoring
Work scrutiny of Evidence books twice a year.

PIVATS assessments to show progression through CASPA.

APT Targets will be completed every term. This will be converted to show percentage progress for each child.
Supporting Resources
B-Squared

Roots for Learning

Barrs Court

Equals Semi-Formal Schemes of Work

Elements of the National Curriculum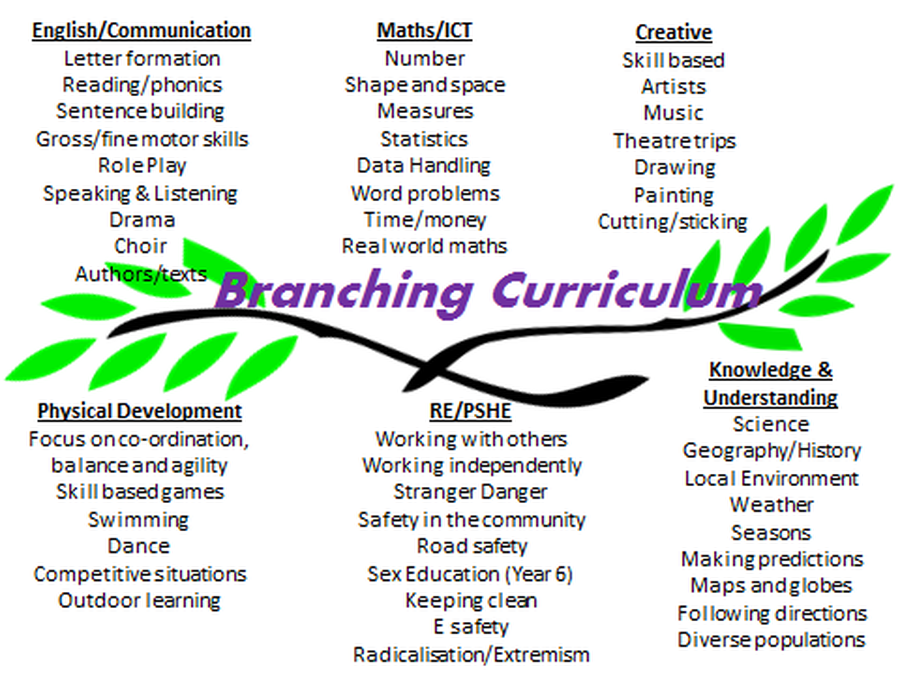 This topic web shows examples of activities that take place within our Branching Curriculum.