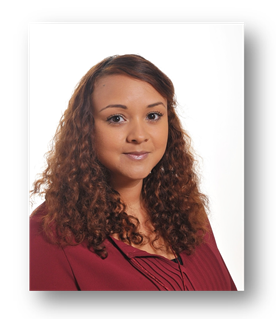 Ashleigh Williams
Welcome to the Parents and Carers section of this website. My name is Ashleigh Williams and I am the Family Liaison Officer for Wood Bank School. Within this introduction I would like to give you an insight into my role in supporting families.
What experience do I have?
I have an extensive knowledge of working with families, prior to this role I worked for Kirklees Council within the Early Intervention and Targetted Support Services as a Family Support Worker. I also have experience of working with children who have a range of Special Educational Needs within two Special School settings in Bradford.
What support can I offer?
At Wood Bank we are very committed to building positive working relationships with our families and through my role I am responsible for;
Leading Annual Review meetings

Supporting families in transitioning from Statements of Special Educational Need to Education, Health & Social Care Plans

Offering outreach to families, including conducting home visits

Liaising with multi-agency professionals from within Education, Health and Social Care settings

Leading and/or attending multi-agency meetings eg - Child In Need, CAF, Child Protection

Monitoring Pupil Attendance

Working closely with the Senior Leadership Team as a Designated Safeguarding Person

Promoting family networking through weekly coffee mornings

Signposting or referring families to relevent agencies and services
How can you contact me?
I have always had a passion for wanting children with special needs to achieve the best life outcomes and believe this is possible if families are provided with the right support. I am very friendly and approachable so should you have any questions or require any support at any time with your family, please do not hesitate to contact me. I am available on (01422) 884170 from 8.30am-5.00pm.
Family Coffee Morning
I run a Family Coffee morning every Friday from 10.15am-11am. Please come along and join us for a cup of tea/coffee, biscuit and a friendly chat with myself and other families.