Ofsted Inspections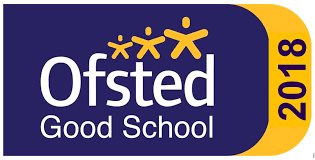 At our last full Ofsted inspection which was completed in February 2014, we were judged to be 'Good' across all areas. Ofsted identified a number of strengths and areas for improvement in the report as detailed below.
Strengths
Leaders' management of the school is forward-thinking, thoughtful and determined.

Teachers and Teaching Assistants have an in-depth knowledge of pupils and of the way they learn, accurately matching activities to their varying abilities.

The wide range of subjects and activities is innovative and excites pupils.

Pupils are keen and eager to learn, showing a lively interest in their work.

The behaviour of the majority of pupils is impeccable in lessons and at break and lunch time.

Pupils make excellent progress in their spiritual, moral, social and cultural development.

Achievement in music, dance and as members of the 'signing' choir is outstanding.

Excellent links with numerous health and other professionals ensures pupils are very well cared for and receptive to learning.

Adults are expert at maintaining the skills of pupils with degenerative and life-limiting conditions and of those who are terminally ill. As a result these pupils continue to enjoy learning.

Parents are very pleased with the school and appreciate the high quality care it provides for their children.

The school's work to keep pupils safe and secure is outstanding.
Areas for Improvement
The following Ofsted recommendations are now embedded within our School Improvement Plan.
There are not enough opportunities to further the skills of the most able pupils in reading, writing, spelling and mathematics in all lessons, and in displays.

Adults do not always use signs and symbols to help pupils with limited speech as often as they should.